Anastasia Pistofidou
Co-Founder of Fabricademy and FabTextiles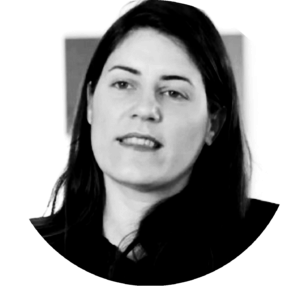 Anastasia Pistofidou is an architect that has worked with Digital Fabrication technologies in 2009.
She has been in the core team of IAAC Fab Lab Barcelona as a tutor, advanced manufacturing office manager, coordinator and researcher. In 2013, she established a personal applied research line, Fab Textiles, that combines digital techniques and crafts orientated towards soft fabrication.
Anastasia has been organising and teaching in workshops, lectures and tutoring at Fab Lab Barcelona, IAAC in embedded interaction/2016, Skin2/2016, digital fabrication tutor 2013-15, IAAC Global Summer School 2011-13 as well as Comas University of Business and Design, Tel Aviv 2016, Hong Kong Polytechnic University 2016, School of Fashion Design, Veritas University, Costa Rica 2015-16, Pontificia Universidad Católica de Chile, Santiago 2015, Universidad Pontificia Bolivariana, Medellin 2014, and Fab Lab Lima Peru, 2013.
Anastasia is also the founder of fabtextiles.org, an applied research line at Fab Lab BCN on textiles, soft architectures and innovative materials.
She is also a founding member of FirstV1sion.com, where she collaborated in the development of a wearable T-Shirt for sports, that integrates a camera with an HD transmission system.
Her artistic pubic interventions are through a multidisciplinary collective, Chinos International CC: an activist group of programmers, interaction designers, anthropologists and artists.